Peru, here we come...
Jewellery Tour Dates
To be announced....
Travel with Dore Stockhausen and Latin American filigree jewellery scholar Dr. Ximena Briceño on this enthralling two week tour throughout Peru visiting nature reserves, ancient pre-Colombian archaeological sites, the great museums of Lima, local specialist silver filigree master craftsmen and even enjoy a dip in the Pacific! Along the way become inspired by breathtaking scenery and the sophistication, skill and passion expressed in the art and architecture of Peru's ancient and continuous civilizations as you design and make your own silver jewellery en-route with expert tuition from Dore and local Peruvian master filigree silversmiths.... or, simply kick back, relax and enjoy a Pisco Sour or three!
Peru is a highly diverse, complex country nestled against the Pacific Ocean on the west coast of South America with an amazing ancient and colonial history and some of the highest mountains, the Andes, on the continent. On our journey we will view many remarkable pre-Colombian and colonial jewellery museum collections whilst also visiting contemporary silver filigree smiths in their workshops observing them at work and even have the opportunity to work with them.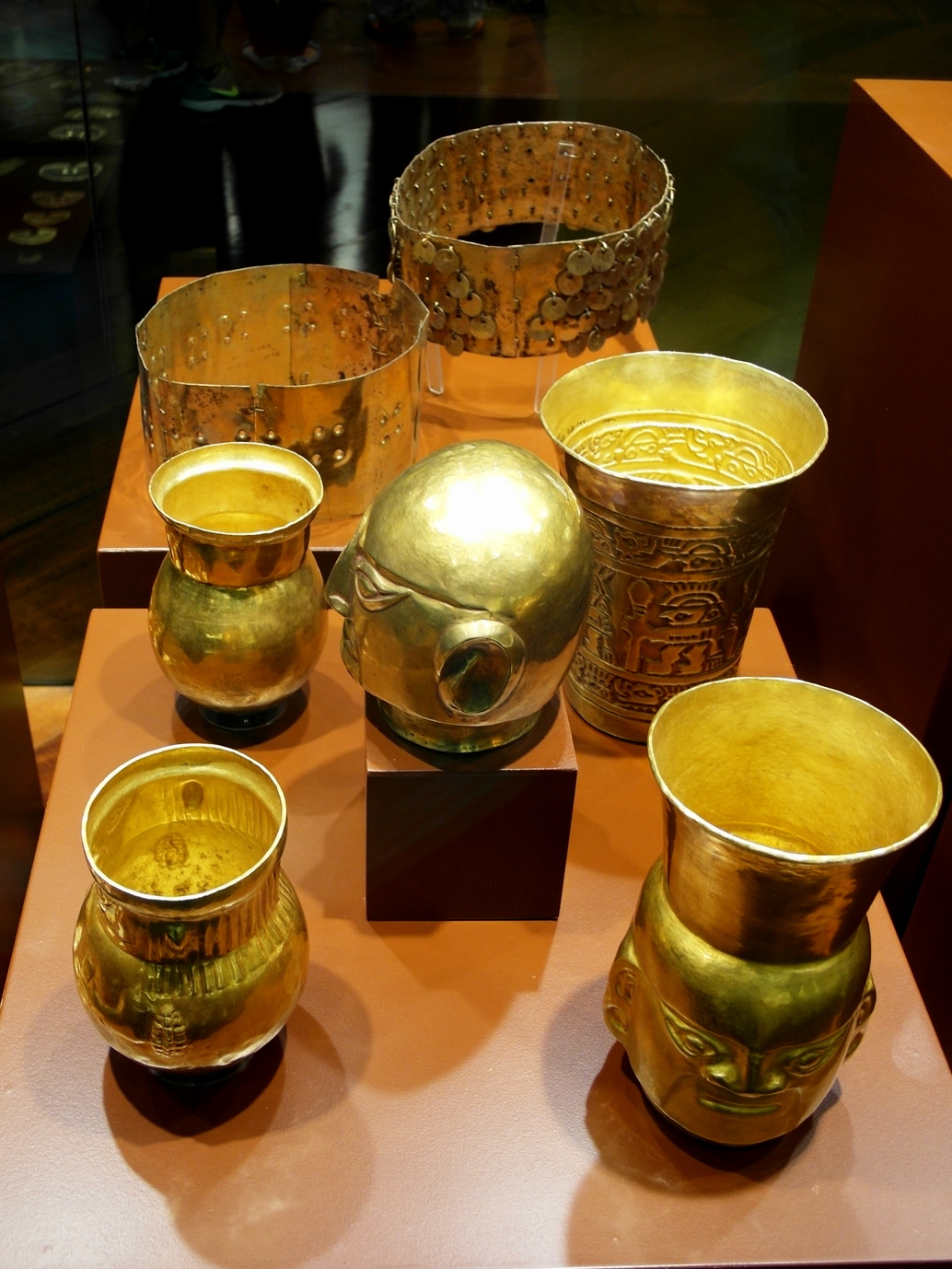 early morning in Trujillo...
Ximena is an Australian-Latin American jewellery maker who, together with her PhD on the history of Spanish filigree in Peru and a wonderfully broad local knowledge will be your guide to all the variety that Peru has to offer.
Dore, on the other hand with nearly 30 years of jewellery making experience and more recently having guided similar tours in Morocco will be your jewellery tutor, responsible for the development of your own unique pieces by helping you draw on your Peruvian experience and assisting you on the various making processes.
This tour will be an enthralling and educational experience for practicing jewellery silversmiths and beginners alike.
Want to know more?
If you wish to know more about this wonderful jewellery tour of Peru please use our contact page to request permission to view our full and detailed itinerary and prices.
Like to come along?
- more information incl. prices, terms and conditions
- to make a BOOKING please contact us and request a booking form.

 
A little about your guides -
Ximena Briceño
Ximena's core career interests lie in the history and practices of design, arts and crafts, jewellery, precious and non precious metal works developed in different cultures.
She grew up in Lima, Peru, where she first encountered native artisans and their different crafts. Currently based in Australia, she divides her time between Australia and Peru where she collaborates with filigree makers and other crafts practitioners of Peru.
Dore Stockhausen
Dore's love of travelling and interest in other cultures and landscapes led her 25 years ago half way around the world from Germany to Australia. Here she lives and works, pursuing her jewellery making and painting in oneofftwo, the studio and gallery she shares with her husband, Marcus.
Since 2012 she has been fortunate enough to combine her interest in jewellery, art, craft and travel by leading jewellery tours in Morocco with Amazigh Cultural Tours and together with Ximena is very excited to develop her tour leading with this Peruvian Jewellery Tour.
Dore is currently working towards her next solo painting exhibition.